If you live in the Langley area, you may have heard about a certain little boutique located off the highway in Walnut Grove…
(if you haven't – it's time to crawl out from under that rock 😉 ) 
That boutique is run by a local Langley resident by the name of Dena, and the boutique is called
Buhf Beauty Boutique.
Ladies and gents – Buhf Beauty Boutique is your one stop shop.
They have absolutely everything from nails, to hair, lash lifts, threading and waxing, to facials, teeth whitening – and their very on skin care line!
"Buhf Beauty Boutique is a place where beauty, comfort, knowledge, and personalised attention are combined to create a memorable and rejuvenating experience" 
Being a professional makeup artist, you need to know which products will work for various skin types, and which products you should be recommending to your clients. As a makeup artist, I try to steer clear of all the harsh chemicals, and when I put an ad out, and Dena offered her products, I was so excited to try them out! Not only are the local, but they are all made with "safe for your skin" ingredients, and don't contain any harsh chemicals which can ultimately damage your skin!
First item on the list – Buhf Beauty's:
Coco-Lime Cleanser
What is it?
Coco Lime Cleanser is a light, refreshing citrus based cleanser which gently removes dirt, oil and impurities without stripping the skin leaving it feel dry and dehydrated. This product is infused with purifying lime, white willow bark and basil.
What is the point of lime, bark and basil on my face?

There are so many perks of using lime in facial products, but I've listed some of the key benefits below!
1) Reduces Bacteria. Lime contains natural antibiotic properties!
2) Tightens Pores. Lime oil also has astringent properties which help to tighten pores and temporarily reduce oil production
Bark? On my face?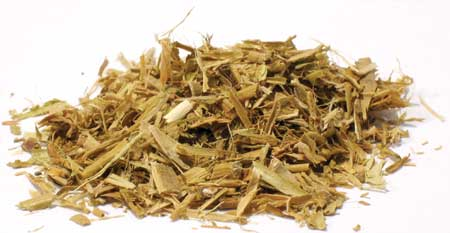 The bark of white willow contains salicylic acid, which comes from salicin. We all know salicylic acid helps to fight acne – who doesn't want that!? White willow bark also helps to gently exfoliate your skin by getting rid of all those dead skin cells, letting your fresh, radiant skin shine through! 
Isn't basil a herb?
Basil leaves and oil have been used in the beauty industry for decades! Basil helps with clean, clear skin.
(You can even eat the basil leaves by themselves if you wish to help purify your blood and to help eliminate all the toxins!)  Like the willow bark and lime, basil contains anti-bacterial properties that help fight all the bad toxins entering your body. We all know applying makeup can sometimes not be the best for your skin, so having this anti bacterial ingredient in a cleanser is a big bonus! 
Shayla's Thoughts:
I have mega sensitive skin, so I am also extremely hesitant to try out new products, but figured I needed to give this one a go! First off – the smell is amazing! It doesn't have that gross "clean" smell, but literally smells like something you could eat! (I wouldn't recommend this.) One of the biggest issues I have with  cleansers, is them claiming to remove all the makeup and dirt – this Coco Lime Cleanser blew me away! I normally tone my skin after cleansing to get rid of any of the excess makeup left behind – I did this after I used the Coco Lime cleanser for the first time, and was shocked when I looked down and didn't see any residue on my cotton pad! That was definitely a bonus in my books!  Not only did it remove everything, but my skin felt refreshed and hydrated. I can 150% back this up when it says that is removes dirt & impurities without leaving the skin feeling stripped and dehydrated.
Ladies – if your looking for a affordable cleanser that will get the job done, you need to try this out!
Next for the products…
Pistachi Mint Energizing Masque
What is it?
A delightfully refreshing, multi use masque containing pistachio pulp puree, vitamin rich Karite tree and emollient Amazonian Murumuru butters. Midly cooling, spearmint leaf oil revitalizes and brightens the skins complexion. Velvety smooth and hydrating, organic sunflower and Jojoba oils make this mask an ideal choice when combating dryness or environmental aggresion. Your skin will look and feel silky smooth and radiant.
Every single statement in the above description on this masque is bang on. When you apply the masque you definitely feel that cooling, minty sensation which I've never felt with any other mask.
Why Pistachios?

Pistachio's have a TON of skin care benefits! One of them is similar to the White Willow Bark in the Coco Lime cleanser above.. Pistachios help to influence the insulin levels, and helps control blood circulation which prevents the onset of acne. The vitamin C & E in pistachios safeguard the skin against UV radiation damage and also neutralizes free radical damage which deteriorates the healthy skin cells. There are SO many more benefits, but that's a whole other blog post! 
Shayla's Thoughts:
I'm not going to lie, the masque does look interesting when you open it up, but oh my goodness does it work! As most of you know, I'm a full blown ginger kid, and I burn the moment I step into the sun. I had quite the nasty sunburn on my face recently, and applied this and omg! The cooling! It took away that hot burning sensation instantly and felt so refreshing. My own person opinion was that it definitely look care of my sunburn faster than it normally would, and it's definitely a "sun burn" staple in my house now! The only downside to this masque is the potency, (this could also be because I'm a big baby and can't handle certain things) but I found when I applied this masque, I had to lay down an instantly close my eyes, the mint was a little strong, but I was definitely able to over look that when I rinsed the masque off and saw the results. (And I guess laying down for 10-15 minutes while pampering yourself isn't the worst thing.) 

There you have it folks! Two amazing, local products from a local entrepreneur! If you're looking to try these products out, but don't want to commit to the cost yet, I would highly recommend heading over to Buhf Beauty Boutique and getting a facial from Dena or her girls to give these products, and many more of her products as shot!  I can guarantee you will leave happy, satisfied, and your skin will thank you!
Check out Buhf Beauty Boutique on Facebook by clicking HERE
(If you're a local in Langley, visit their boutique at #6 20178 96th Avenue, Langley)